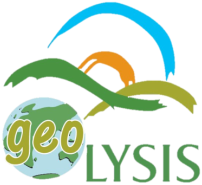 About geoLYSIS
geoLYSIS (meaning "earth solutions" in Greek language) was established in order to provide a range of services covering the design, implementation, interpretation and evaluation of geological, geotechnical and environmental consultancy services.
The company has qualified professional staff with a vast range and depth of experience in Geotechnics, Engineering Geology and Environmental Services who guarantee the ability to provide integrated, appropriate solutions to meet our Clients' needs.
The scientific and technical staff are highly qualified and include civil engineers, geologists, engineering geologists and environmental scientists.
Main aim of our staff is to meet Clients' needs by providing innovative solutions that fully respond corporate requirements in relation to construction industry, supported by the knowledge and experience of our staff.
geoLYSIS holds Certificates from the Greek Ministry of Infrastructure, Transport and Networks, certifying that our organisation is approved and listed on the Greek Register of Qualified Consultancies for the following categories:
Category 20: Geological, Hydrogeological & Geophysical Surveys & Design
Category 21: Geotechnical Investigations & Design
Category 27: Environmental Surveys & Design
Furthermore, geoLYSIS implements a certified Quality Management System in accordance to the standard ISO 9001:2008.
The corporate offices of geoLYSIS are located in Athens, on 69 Solonos Street and they provide a suitable fully equipped working office area, covering the needs of our staff and providing a healthy and friendly working environment.